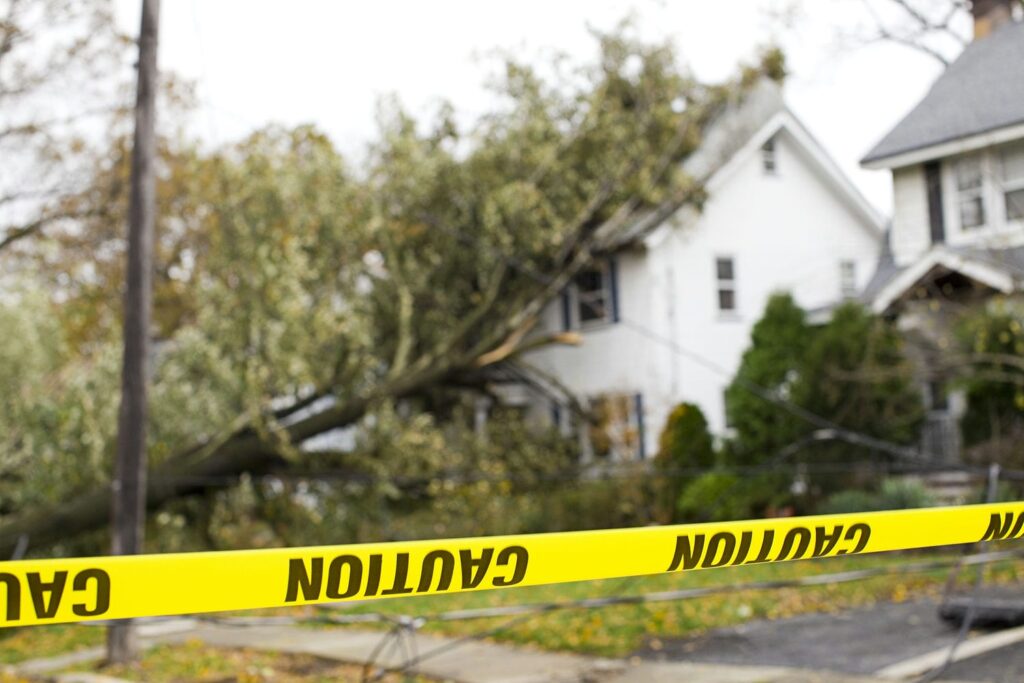 The Process of Restoring Your Home After a Disaster
A natural disaster can be unpredictable, but one thing is for certain, it has the potential to leave a devastating impact on your home and loved ones. Whether your home was affected by water damage, fire damage or a storm, you'll need to go through the process of restoring your home. The good news is, with the help of a property restoration company, you'll be able to get you home back to it's pre-disaster condition. We've written this step-by-step guide for home owners, breaking down the process of restoring your home after a disaster.
Contact Your Insurance Company
After a disaster, the first thing you should do is call your insurance provider. Inform them as quickly as you can about the damage, and inquire about the claims procedure. After that, your insurance provider will likely dispatch an adjuster to evaluate the damage and establish the scope of the coverage. Additionally, they will give you a claim number and any required paperwork. Expenses incurred during the restoration process may be repaid by your insurance company, so keep all receipts and documents.
It's important to keep in mind that the insurance company's primary objective is to minimize their expenses, so it's crucial to have a clear understanding of your policy's terms and coverage limits. Make sure to take photos or videos of the damage to support your claim. Consider hiring a public adjuster to help you navigate the claims process and ensure that you receive a fair settlement.
Secure Your Home
It's essential to secure your home as soon as possible to prevent further damage. If the damage is severe, you may need to temporarily evacuate your home. If it's safe to remain in your home, take measures to secure the property, such as boarding up windows, covering damaged roofs, and removing any hazardous debris.
Hire a Professional Restoration Company
Hiring a professional restoration company can help make the process of restoring your home much easier. Restoration companies have the expertise and equipment to handle the cleanup and repair process efficiently and effectively. Look for a company with experience in disaster restoration and a good reputation in your community. Ask for references and check their credentials before making a decision.
It's important to choose a reputable and experienced restoration company that has a proven track record of delivering high-quality services. The company should be licensed, insured, and bonded to protect you in case of any accidents or mistakes during the restoration process. Make sure to get a written contract that outlines the scope of work, timeline, and payment terms.
Assess the Damage
Once the restoration company arrives, they will assess the damage and provide you with a detailed plan of action. This plan will outline the steps they will take to restore your home, including cleaning, repairing, and rebuilding. They will also provide you with an estimated timeline and cost.
Clean Up and Remove Debris
The next step in the restoration process is to clean up and remove any debris. This may include removing damaged furniture, flooring, and personal belongings. The restoration company will also clean and disinfect any affected areas to prevent the growth of mold and bacteria.
It's important to remove all damaged items as soon as possible to prevent the spread of bacteria and mold. Mold can cause serious health problems and should be taken seriously. Restoration companies have specialized equipment and training to handle hazardous materials, so it's best to leave this task to the professionals.
Repair and Rebuild
Once the cleanup is complete, the restoration company will start the repair and rebuilding process. This may include repairing or replacing damaged structures, such as walls, roofs, and flooring. They will also replace any electrical, plumbing, and HVAC systems that were affected by the disaster.
It's important to ensure that all repairs and rebuilding are done to the highest standards, using quality materials and following local building codes and regulations. The restoration company should provide you with a detailed progress report and keep you informed throughout the process.
Final Inspection
Once the repair and rebuilding process is complete, the restoration company will conduct a final inspection to ensure that your home is fully restored to its pre-disaster condition. They will also provide you with a written report detailing the work that was done and any warranties or guarantees that may apply. At Pillar Restoration, we take extra measures to ensure that our clients are always satisfied, if there is anything we can do to make your experience better, don't hesitate to let us know.
Move Back In
Finally, once the restoration is complete, you can move back into your home. Take the time to inspect the work and ensure that everything is to your satisfaction. If you find any issues, make sure to bring them to the attention of the restoration company, and they should address them promptly.
In conclusion, restoring your home after a disaster can be a long and stressful process, but with the right approach and support, you can get your home back to its former glory. Contact your insurance company, secure your home, hire a professional restoration company like Pillar Restoration to assess the damage, clean up and remove debris, repair and rebuild, conduct a final inspection, and move back in. By following these steps, you can ensure that your home is fully restored and ready for you and your family to enjoy.
Additionally, it's important to prepare for future disasters by creating a disaster preparedness plan and having an emergency supply kit ready. This can help reduce the stress and impact of a disaster and ensure that you and your family are safe and protected. Take the time to educate yourself on the different types of disasters that can occur in your area, and familiarize yourself with the evacuation routes and emergency services available. By being prepared, you can minimize the impact of a disaster and ensure a smooth and effective restoration process.
Need a Restoration Contractor?
Call

(519) 203-2456

or get a free quote below: