our mold remediation contractors are trusted and accredited.
Mold mitigation and remediation
Moulds grow throughout the natural and man-made environments. In nature, mould serves a purpose.  Indoors, mould can grow and multiply causing health problems and property damage.
Mould growth can occur as a result of flooding, sewer backups, plumbing and roof leaks. Mould persists in poorly ventilated areas such as damp basements, bathrooms and kitchens. Not all mould looks the same . People who suffer from allergies, young children and the elderly are most susceptible to the harmful effects of mould.
Many people think that you can remove mould with bleach and water. Unfortunately, this does not work. Mould could only be cleaned up by removing affected materials and eliminating its source.
Excessive moisture and humidity usually causes mould, and if not treated promptly might grow into a big problem fast. Mold does not only destroy your belongings but might cause severe health problems.
If you detect a mold problem in your house, call Pillar Restoration right away.  Our IICRC (Institute of Inspection Cleaning and Restoration Certification) certified team will assess and treat the area based on our extensive expertise and training. We will address the risks and damages and eliminate the problem for your safety.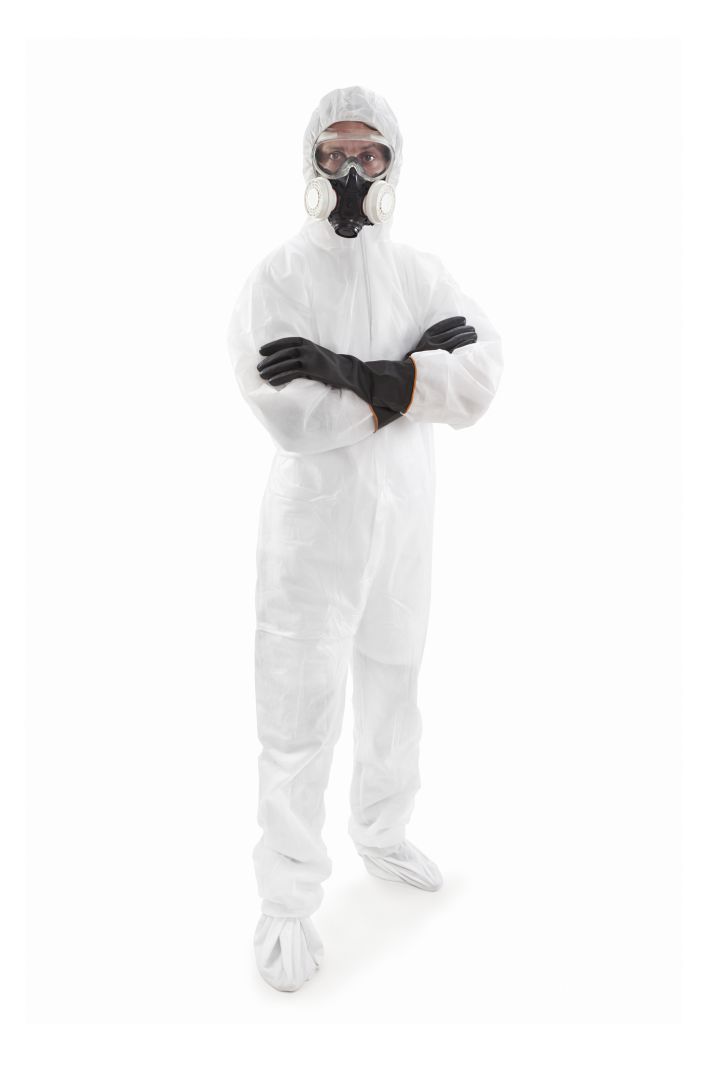 Mould Remediation Process
Our team of experts will come to your residence and examine the severity of the mold-affected areas and their source. They will develop a mold remediation plan according to your needs.
The origin of the moisture and affected areas will be closed off to stop the spread of mold spores during the extraction process. The air filter will also be in use to clean the air of spores and other airborne contaminants.
Mold is a living organism. It impacts itself into affected materials to survive. Therefore, the best solution to get rid of mold is the disposal of damaged materials.. If possible, we will clean moldy areas without spores with antimicrobial chemicals and sealants.
The treated area needs to remain dry. Any amount of excessive humidity can prove the removal effort useless.
After we remove all the contaminated materials and test the area to be clean and dry, the reconstruction process will begin. Finally, anything contaminated and cut out will be restored to its normal condition. Complete cleanup follows reconstruction to prevent the mold from coming back.
Ready to call an expert to deal with your mould problem? You can count on Pillar Restoration to get the job done. Click below to get started.
See what

our clients

are saying
I had water coming into my basement and had company after company investigating without finding the root cause. Finally I was connected with this company and immediately felt like someone actually cared about my house. They were extremely knowledgeable, professional, and took my concerns to heart. I really enjoyed working with them and had complete trust that they would take care of my house (and of course they did). They were always quick to answer my questions and make my situation a priority. They went above and beyond multiple times for my house and I could not recommend this company enough. I am so grateful for the time they spent repairing the issues. You will not regret working with Hany and his team 🙂
Overall the work they did was fantastic. Every time I go downstairs I am in awe. Bathroom looks great also. They even went to the trouble of matching the original paint colour, to perfection! Lastly, they became like family to me and I was sad to see them go, yesterday after they did several finishing touch's. They did nothing but give pride to the Pillar Restoration name.
I'd give a 100 star rating. I know, think it's five? 💥💥💥💥💥 Not hard to enjoy their company. They all seemed to have special skill sets, but jumped into help the others when needed.Their "team " work was obvious. Like I said they were like family, big brothers! I have some cards and will most definitely hand out!!
My house had a flood starting from my upstairs bathroom and had travelled down into the basement, right away I knew to call these guys because of recommendations I had been given and thank goodness I did. They moved quick, knew exactly what to do and started working right away. I'm happy that my house is finished just in time for the Christmas season and I couldn't thank you guys enough!!
A great crew of guys on the job, their work was clean and professional. All'round happy with the quality and timeline of the large job at hand completed, and certainly pleased to have our home back with the help of Pillar restorations.
I'm very impressed with the response time after our flood in our basement. Hanye & Mathew were very professional and handled everything from the emergency work complete repairs in a timely professional manner. I would recommend this company to anyone that has a flood.
I called Pillar Restoration for a flood in my kitchen. I had water everywhere. They showed up with 30 min of my call! Removed water and treated my flooring. Saved me from replacing flooring on the whole first floor!!