Our commitment to our clients
Pillar Restoration has over 30 years of experience restoring hundreds of commercial and residential locations. We are a fully IICRC-certified team of experts who will provide you with the best service on the market.
Our organization positions ourselves as the most reliable and trustworthy restoration service, consistently exceeding our customers' expectations. We offer water and fire damage restoration, mold remediation, and asbestos abatement services. Our 24-hour emergency crew is on-site quickly to prevent further damage to the residence and surrounding environment.
We are committed to delivering our services with respect, integrity, and customer focus. When you choose Pillar Restoration, you choose a team of professionals who aim to provide the highest quality service while accounting for your specific needs and requirements. You can trust us to restore your home to how it once was.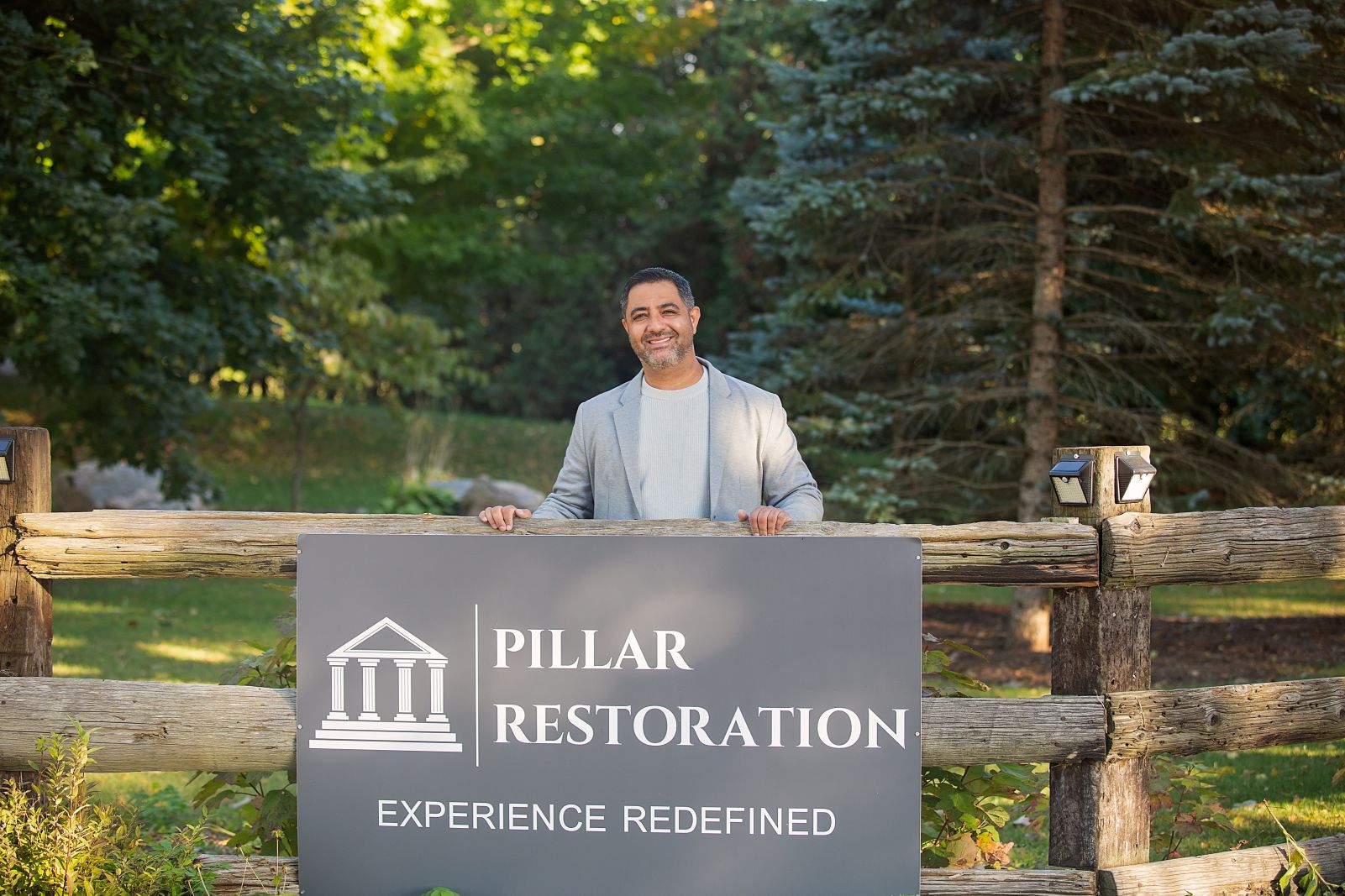 Why Choose Pillar Restoration?
We are your licensed and reliable restoration contractors.
See what

our clients

are saying
I had water coming into my basement and had company after company investigating without finding the root cause. Finally I was connected with this company and immediately felt like someone actually cared about my house. They were extremely knowledgeable, professional, and took my concerns to heart. I really enjoyed working with them and had complete trust that they would take care of my house (and of course they did). They were always quick to answer my questions and make my situation a priority. They went above and beyond multiple times for my house and I could not recommend this company enough. I am so grateful for the time they spent repairing the issues. You will not regret working with Hany and his team 🙂
Overall the work they did was fantastic. Every time I go downstairs I am in awe. Bathroom looks great also. They even went to the trouble of matching the original paint colour, to perfection! Lastly, they became like family to me and I was sad to see them go, yesterday after they did several finishing touch's. They did nothing but give pride to the Pillar Restoration name.
I'd give a 100 star rating. I know, think it's five? 💥💥💥💥💥 Not hard to enjoy their company. They all seemed to have special skill sets, but jumped into help the others when needed.Their "team " work was obvious. Like I said they were like family, big brothers! I have some cards and will most definitely hand out!!
My house had a flood starting from my upstairs bathroom and had travelled down into the basement, right away I knew to call these guys because of recommendations I had been given and thank goodness I did. They moved quick, knew exactly what to do and started working right away. I'm happy that my house is finished just in time for the Christmas season and I couldn't thank you guys enough!!
A great crew of guys on the job, their work was clean and professional. All'round happy with the quality and timeline of the large job at hand completed, and certainly pleased to have our home back with the help of Pillar restorations.
I'm very impressed with the response time after our flood in our basement. Hanye & Mathew were very professional and handled everything from the emergency work complete repairs in a timely professional manner. I would recommend this company to anyone that has a flood.
I called Pillar Restoration for a flood in my kitchen. I had water everywhere. They showed up with 30 min of my call! Removed water and treated my flooring. Saved me from replacing flooring on the whole first floor!!